Comprehensive service: Technical equipment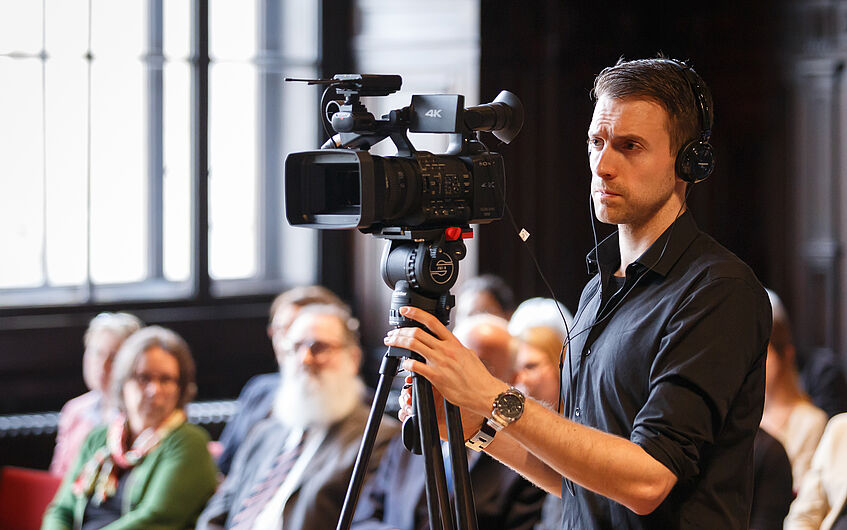 We also offer a comprehensive range of services regarding technical equipment. The provision of audio, video, lighting, presentation and stage technology as well as IT and electricity is one of our core competences. In addition, we offer high-definition video conferencing via IP transmission. You may also use our mobile video conferencing system for your event. Our competent team of technicians is happy to provide personal expert advice and support for your event. We make your ideas happen – ranging from basic technical equipment to customised solutions.
Before the event
We assess your needs for audio, video and lighting technology together with you.

On request, we support you in planning the event technology and lighting concept. We check whether the event-specific electrical requirements can be implemented in practice and offer possible solutions.

We inform you about the standard technical equipment available on site as well as about additional equipment available for rent and its transport.

On request, we find and order equipment and technical personnel from external service Providers.
During the event
We prepare and set up the event Technology.

We coordinate the delivery of additional technical equipment by external partners.

We offer technical support and troubleshooting during the Event.

We provide Wi-Fi access to all event participants.

We offer the production of audio and video recordings.
After the event
We coordinate the removal of technical equipment as well as the transport back to external service Providers.

On request, we take care of the postproduction of audio and video recordings and send them to you.