Comprehensive service: personnel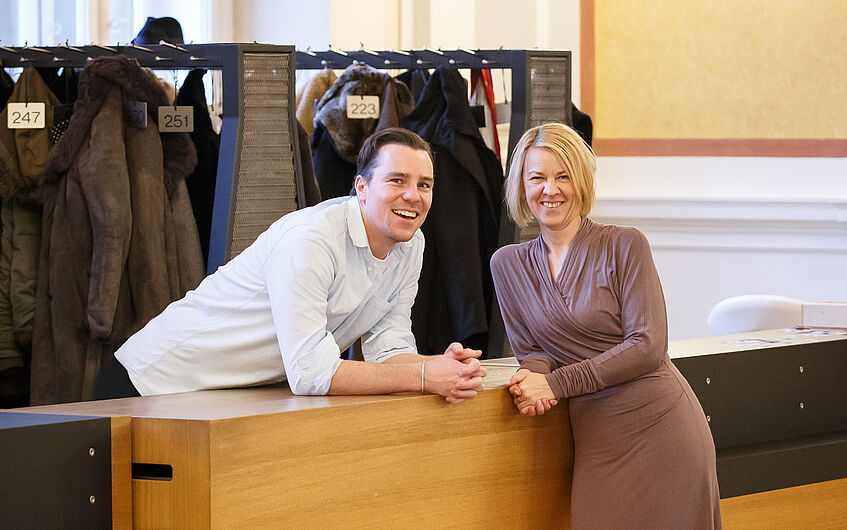 We are happy to provide personnel support for your event, if required. Our qualified staff offer professional advice and qualified support. Moreover, we have a pool of trained students with years of experience in the area of event management. On request, we also coordinate event personnel from outside the University.
Before the event
We assess the personnel requirements for your event together with you and inform you about the included Services.

Among others, we hire personnel for the cloakroom, preparing the venue, technology, event support, cleaning, porter's services, security and childcare for you.
During the event
We brief, train and coordinate the personnel and, on request, act as contact partners during the Event.
After the event
We take care of coordinating the event personnel for any necessary activities after the Event.