Comprehensive service: exhibition services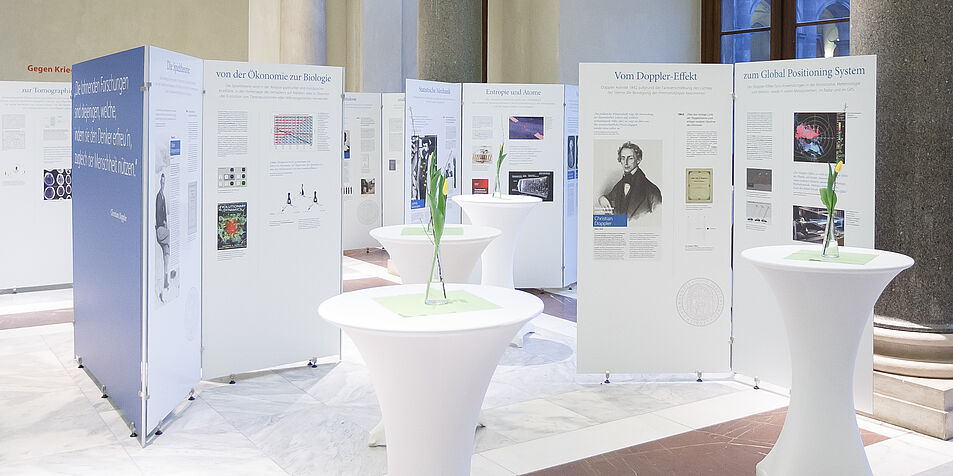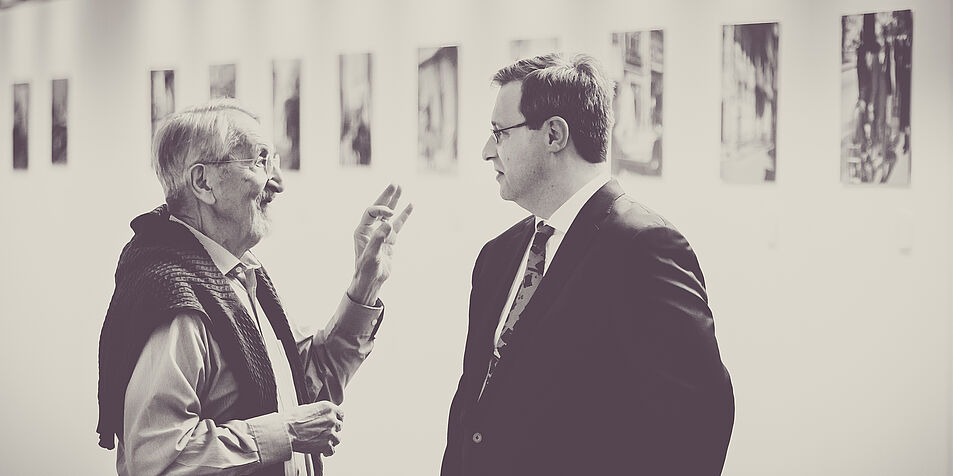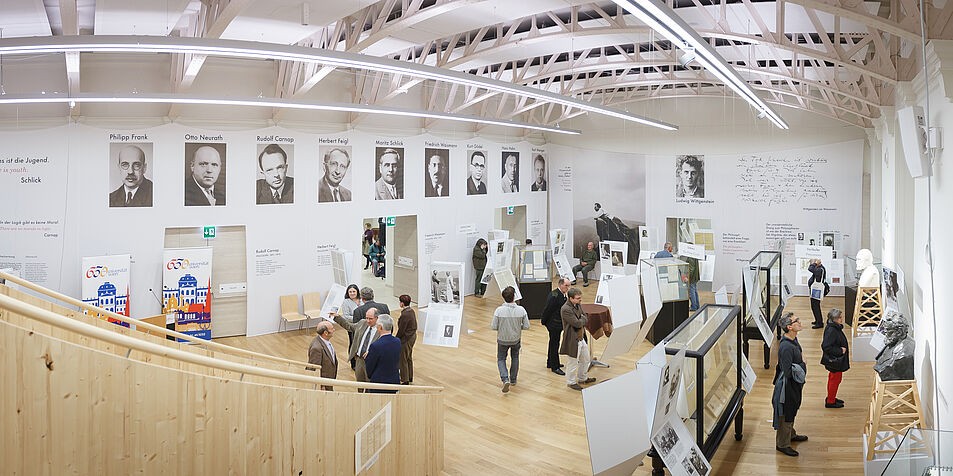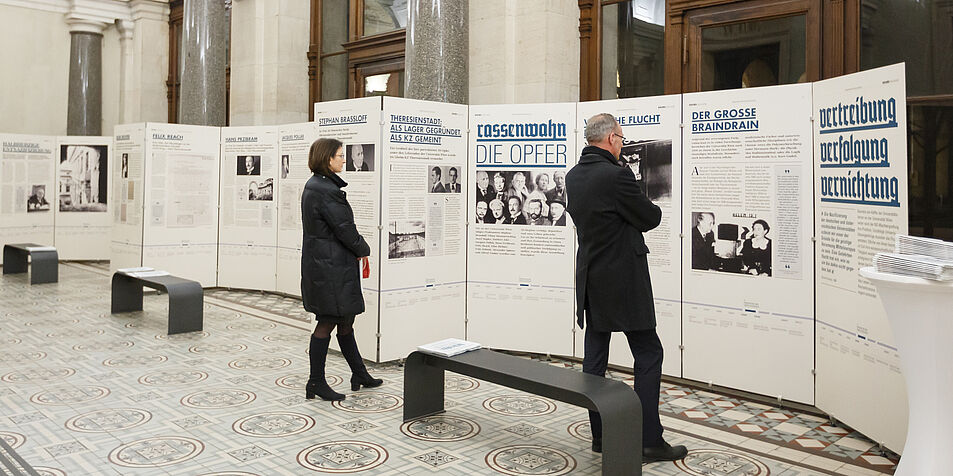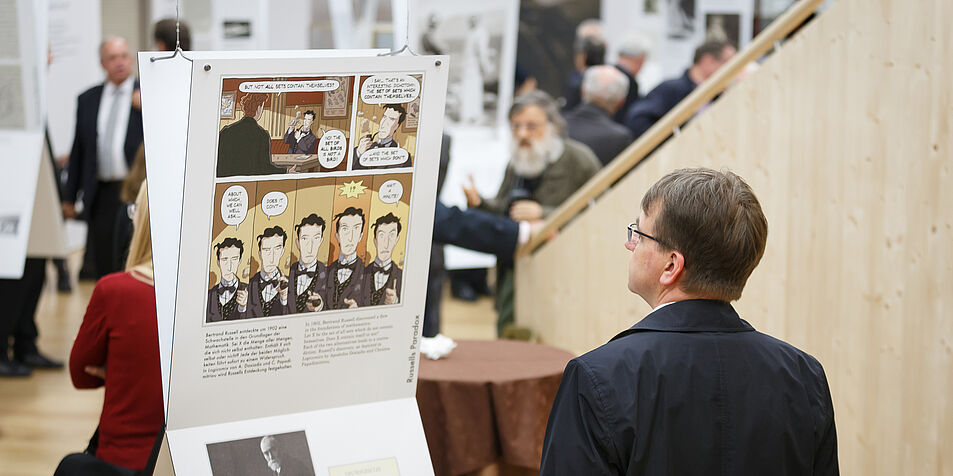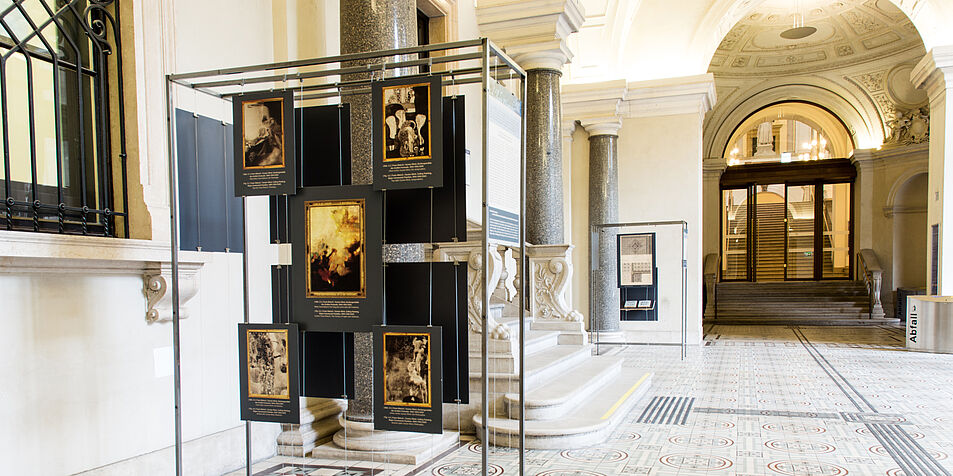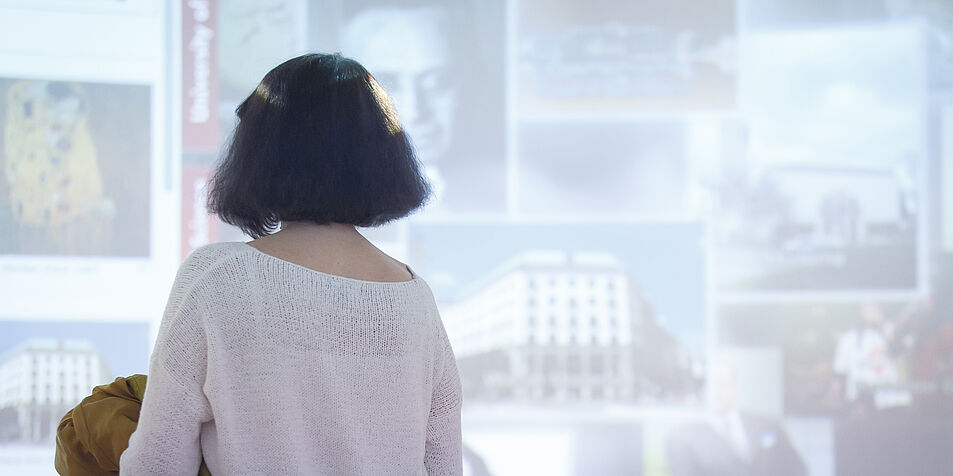 Previous Slide
Next Slide
Imparting knowledge and doing research in many different fields and disciplines are two central tasks of any university. But often the content and results of this work are only disseminated to a limited number of experts. Presenting academic endeavours in an exhibition is one option for reaching out beyond the expert circles and engaging with a wider public. We organise a wide range of exhibitions, including poster exhibitions during conferences, specialist and travelling exhibitions, vernissages and finissages as well as photo exhibitions and presentations of collections. We use a wide range of exhibition systems and technical equipment and are happy to provide support and advice in planning and implementing a variety of exhibitions. Every exhibition is unique and requires individual planning and a customised concept. Please contact the Venue Management team for a personal consultation.
Before the event
We offer individual advice on selecting the perfect exhibition venue and a suitable exhibition system. Moreover, we provide advice on developing an exhibition and lighting concept.

We provide assistance during any necessary safety inspections and in obtaining official permits.

We take care of finding equipment, obtaining quotes and ordering the necessary equipment and furniture from external service providers.

We support you in planning vernissages and finissages.
During the event
We take care of implementing the exhibition and lighting concept drawing on our practical experience and know-how.

We coordinate the delivery of equipment and furniture by external service providers and provide the necessary infrastructure.

We provide assistance in mounting the exhibition and are available as your point of contact on site.
After the event
We coordinate the dismounting of the exhibition as well as the removal and transport of equipment and furniture.

On request, we take care of settling the finances with external service Providers.