Room layout and facilities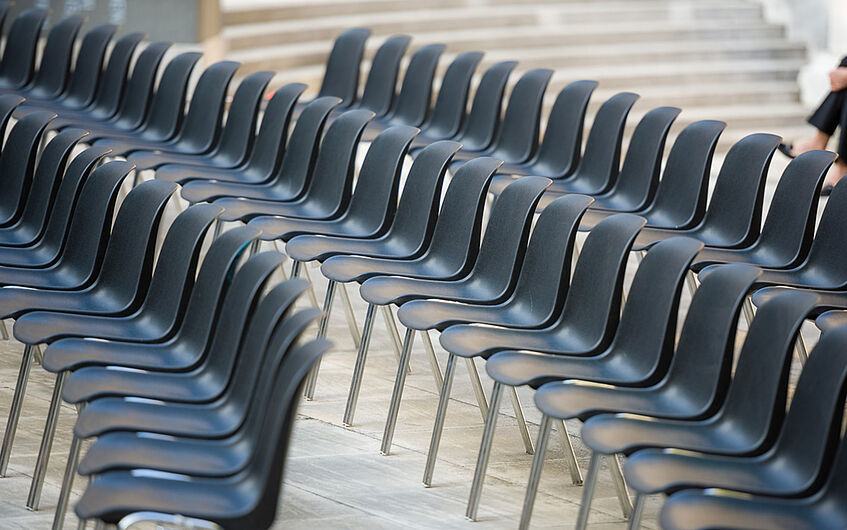 Our rooms are modern and tailored for scientific events. On request, we can supplement the standard equipment of our rooms with rented equipment and furniture to meet your individual requirements of your event. We have a pool of flexible equipment and furniture that can be used in many ways for your event and we also cooperate with external service companies if required.
Before the event
Wir informieren Sie über die Standardausstattung der Räume.

Wir beraten Sie hinsichtlich zusätzlich anmietbarem Equipment und Mobiliar.

Wir vermitteln bei Bedarf externe Dienstleitungsfirmen. Wir holen Angebote für Sie ein, übernehmen auf Ihren Wunsch die Bestellung und kümmern uns um die Logistikplanung.
Während der Veranstaltung
Wir koordinieren etwaige Anlieferungen und kümmern uns um die Verortung des Equipments.
Wir erfüllen nach Möglichkeit Last-Minute-Änderungswünsche.
Im Anschluss an die Veranstaltung
Wir koordinieren den Abbau und den Rücktransport von Equipment und Mobiliar.