Comprehensive service: Room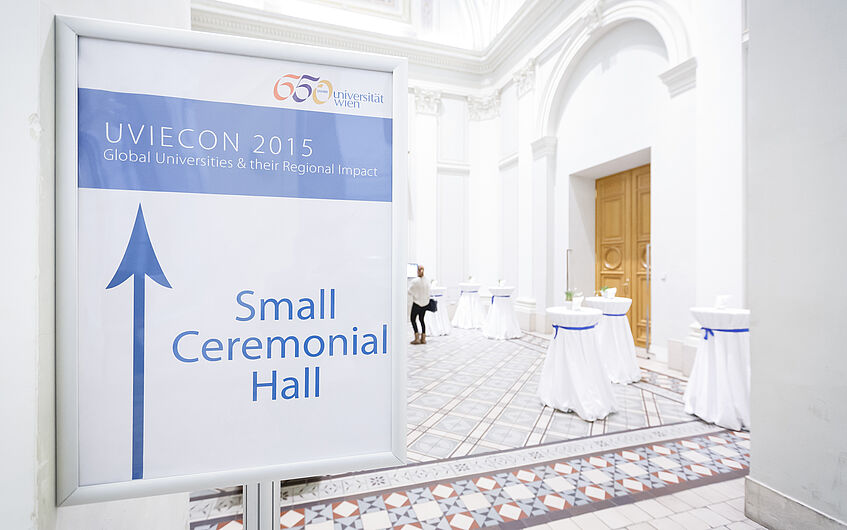 The Main Building and the Campus of the University of Vienna as well as the university buildings on Währinger Strasse 29 and at Oskar-Morgenstern-Platz 1 are only four of our large number of event locations that offer suitable rooms for academic events. We provide assistance in selecting the perfect event location and make sure that the rooms you select ideally meet your individual requirements.
Before the event
We provide advice on a suitable event location and are happy to reserve an event location for you.

We visit the event location together with you and provide information about organising accessible events.

We provide assistance in detailed planning and advice on possible room layouts.

We provide you with room plans, location maps and floor plans showing the route.
During the event
We prepare the room and take care of the room layout, including furniture and technical equipment.

We take care of putting up the necessary signs and of the signage, and advertise your event on screens (if available).

On request, we are happy to prepare an accessible event, provided that the building conditions allow it.

We store your conference and symposia materials.
After the event
We return the room to its original layout.

We store your event material until it is collected.