Comprehensive service: external service providers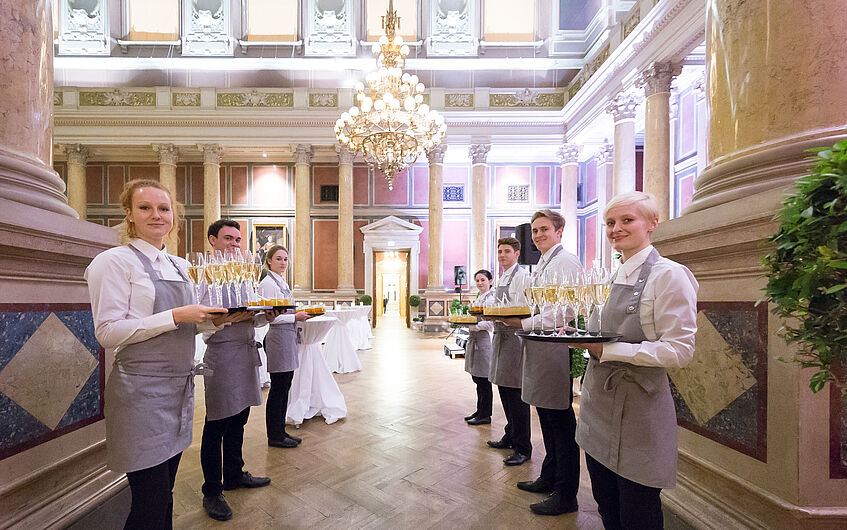 To meet all your demands and guarantee high quality, we cooperate closely with professional companies. We are happy to provide advice and assistance in finding external event service providers, such as caterers, photographers, florists, artists, providers of technology, transportation companies, etc. You can find a list of our cooperation partners on our website. Based on years of successful cooperation, we can confidently say that all cooperation partners on this list offer high-quality services. In view of our ecological responsibility, we strive to increase cooperation with external service providers that hold the Austrian Ecolabel licence. Of course, it is your decision with which company you want to cooperate in the end.
Before the event
We find and hire external service providers for you, if requested.

We assess the need for additional infrastructure (electricity, water, furniture, catering area, etc.) during site visits.
During the event
We coordinate deliveries and provide the necessary infrastructure.

We coordinate the external service providers involved. An employee of the Conference and Event Management service unit is available as a contact person during the event.
After the event
We coordinate the removal and transport of equipment and furniture.

In addition, we take care of settling the finances with external service providers, if requested.