Room layout and facilities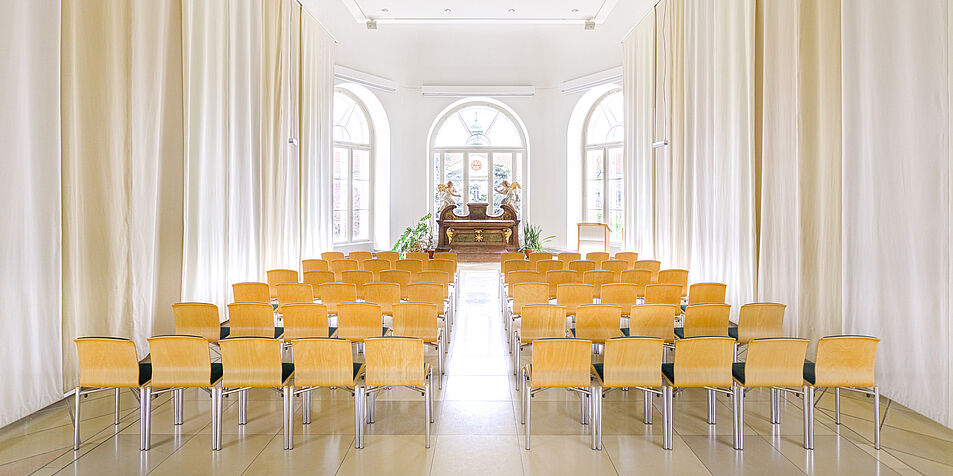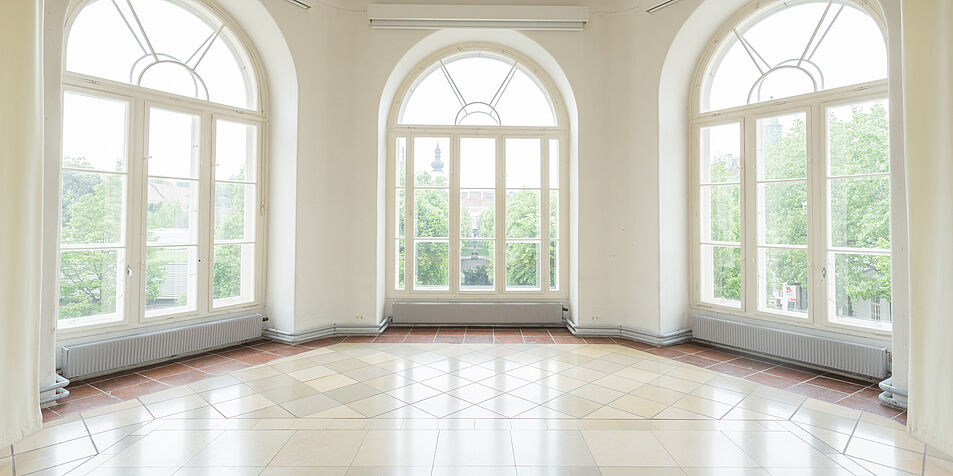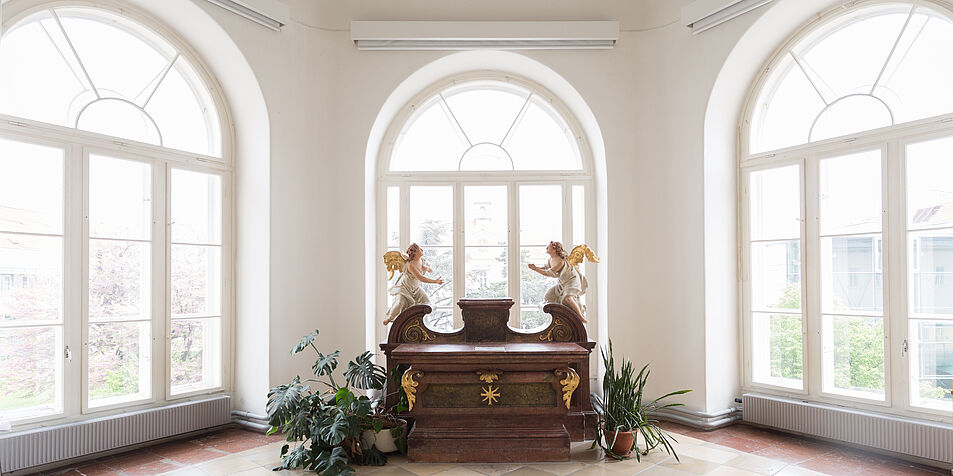 Previous Slide
Next Slide
By default, the Old Chapel (Alte Kapelle) is set up with theatre-style seating for 60 persons. On request, we can also offer other seating solutions, such as classroom-style seating, U-shaped seating or hollow-square seating.
The decorative altar of the former chapel is located in the front section of the event room. On request, we can set up a screen in front of the altar to cover most of it. This bright event room offers an excellent view of the Campus of the University of Vienna and can be darkened electronically.
In the rear part of the room, there is enough space for a registration desk, coffee breaks or a small catering area. We are happy to provide the necessary desks. Unfortunately, the Old Chapel is only accessible via a staircase and not via a lift, as it is located on the 1st floor.