Campus of the University of Vienna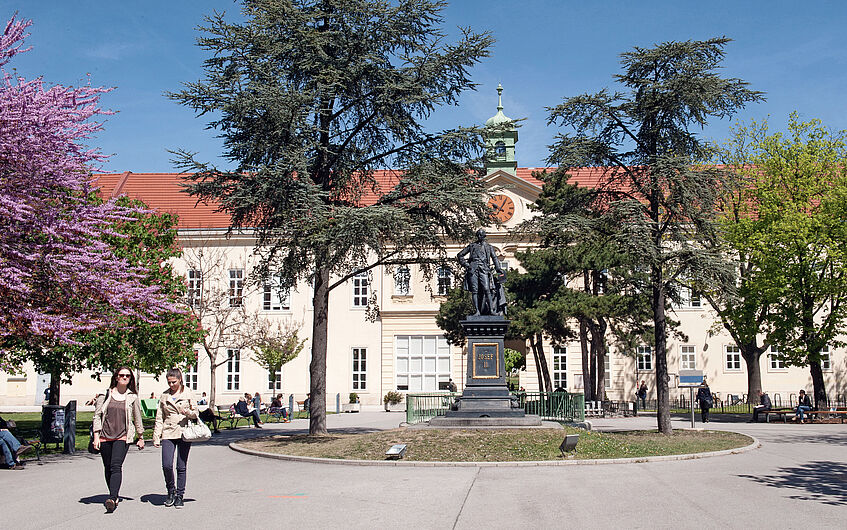 The Campus of the University of Vienna is characterised by modern infrastructure in a historical setting. It has its historical roots in the 18th century. There are ten rooms of different sizes, nestled in buildings that are surrounded by 13 courtyards with green space. These can be booked for events – complete with the "Campus feeling". The grounds are close to the Main Building and Vienna's historic centre and can be reached easily by public transport.
✔Green Meeting certified location
*Please note: The Old Chapel and the Festsaal Stöcklgebäude can only be used for a Green Meeting after consultation with the Green Meeting Officer.
Available in the periods when there are no lectures and exams
Available in the periods when there are no lectures and exams