Room layout and facilities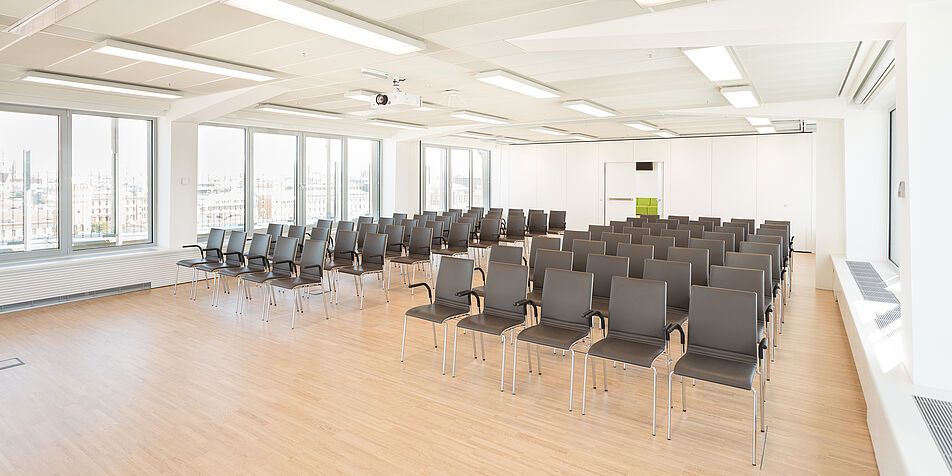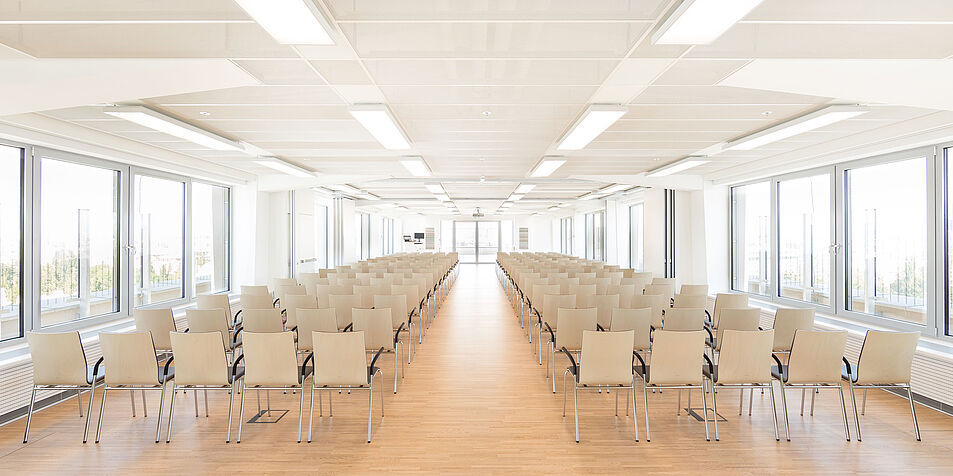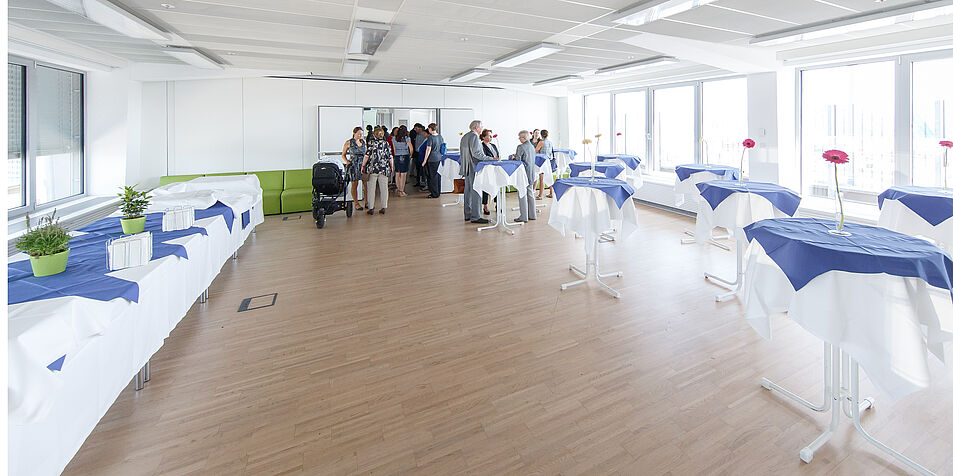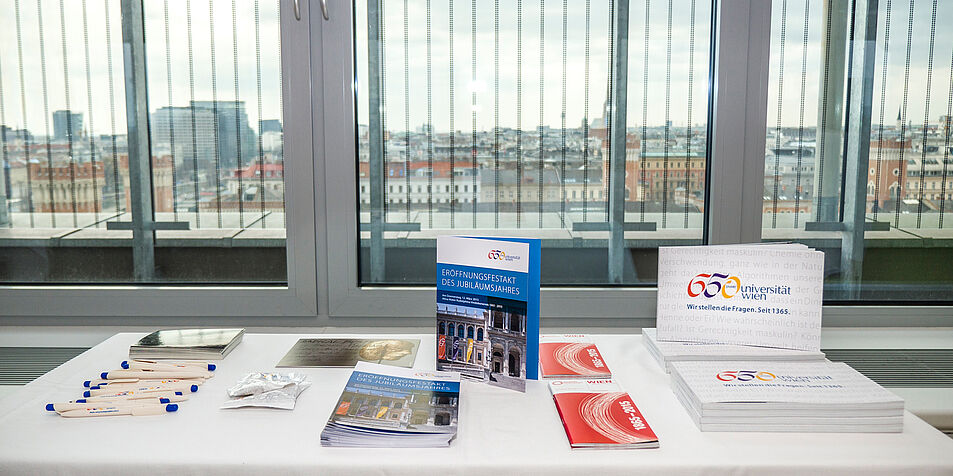 The Sky Lounge has theatre-style seating for 80 persons. The back third of the room can be separated by a partition wall. This part can be used for event registration or small coffee breaks. Upon request, the Sky Lounge can also be used without the partition wall as a large meeting room with a capacity of up to 160 persons (theatre-style seating).
The Sky Lounge has a separate kitchen area and cloakroom. It is dimmable and accessible and has air conditioning.
In addition, the Sky Lounge has green lounge chairs, buffet tables and 3 bar tables. Do not hesitate to contact us if you need any additional equipment.