Seminarraum 9 seminar room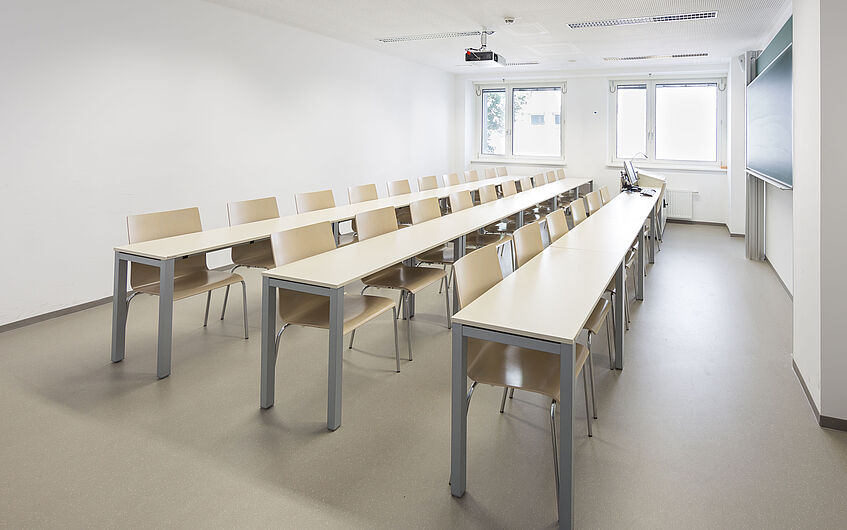 Pläne
What is the standard room layout?
Where is the room located?
Is there a plan of the entire building?
Raumsetting und Ausstattung
Standardbestuhlung:
Parlament eben für 26 Personen
Raumausstattung:
Verdunklungsmöglichkeit
Klimatisierung
Tafel
Technical equipment
What technical equipment is available at the room?
How does the audio and video technology work?
Accessibility
Accessibility:
The seminar room as well as the lecturer's area are wheelchair-accessible.
Audio induction loop:
The seminar room has an audio induction loop.